Poor Oral Health Increases The Risk For Pancreatic Cancer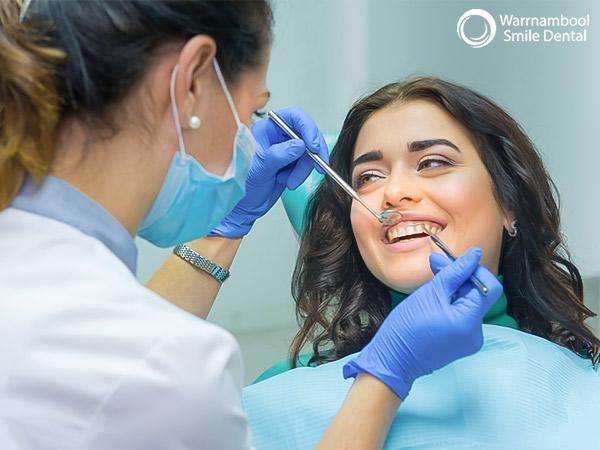 June 14, 2023
Harvard School of Public Health recently conducted a study, which concluded that men with history go gum (periodontal) diseases has higher chances of developing pancreatic cancer. The study was conducted with over 16 years old more than 51,000 male subjects by the researchers from Harvard, the University of San Juan, and the Dana-Faber Cancer Institute.
The study was initiated to determine whether tooth loss or gum diseases increase the risk of pancreatic cancer. After the researchers adjusted the smoking history, age, and other factors like obesity, diet, diabetes and family history of cancer the research was able to establish that men with a history of gum disease have 64 percent chance of developing pancreatic cancer compared to men gum disease record.
The reason for gum diseases causing pancreatic cancer is not yet known, however, researchers speculate that any chronic infection in the gums results in triggering inflammation throughout the body, which eventually might promote the growth of cancer cells.
Some Facts & Figures
According to the World Cancer Research Fund (WCRF) among men, Pancreatic Cancer is 12th most occurring cancer, whereas 11th most occurring cancer among women.
Lowest survival rate of all cancers with only 3 percent to 6 percent survival rate after diagnosis.
If detected at an early stage it is almost treatable but generally, it is diagnosed at an advanced stage since it does not have any specific symptoms.
Almost 80% of Pancreatic Cancer is diagnosed at a very late stage giving the patient a life expectancy between 4 and 6 months.
Pancreatic Cancer is the 7th most common cancer that causes death worldwide.
5 Studies That Links Pancreatic Cancer To Poor Oral Health
American Dental Association has stated that while there are plausible biological mechanisms that result in increasing the risk of pancreatic cancer due to poor oral health but more investigation and researches should be conducted to validate this association. However, there have been five other researches apart for that done by Harvard University that associates pancreatic cancer with poor oral health. Those five studies are:
Oral Bacteria In Pancreatic Tumours: Sweden's Karolinska Institute conducted research that established the presence of oral bacteria in Pancreatic tumors that are of severe nature. The study was published in the British Society of Gastroenterology's official journal.
African American Women With Poor Oral Health: Boston University researchers were able to conclude that African American women suffering from tooth loss or periodontitis has higher chances of getting pancreatic cancer. The study was published in the American Association for Cancer Research Journal.
Periodontitis Bacteria May Augment Onset Of Pancreatic Cancer: Helsinki University Hospital and Karolinska Institute conducted research that proved bacteria causing periodontitis is likely to boost the onset of pancreatic cancer.
Oral Bacteria Linked With Pancreatic Cancer Risk: People with high saliva levels of Porphyromonas gingivalis have a higher risk of getting pancreatic cancer according to the Journal of the American Medical Association.
Specific Mouth Bacteria Linked To Pancreatic Cancer: Research presented in the American Association for Cancer Research established that bacteria related to periodontal diseases in the mouth increases the risk of developing pancreatic cancer.
It is highly recommended that oral health must be maintained with regular dental check-ups and good oral hygiene to ensure not only overall good health but also as a preventive for developing pancreatic cancer